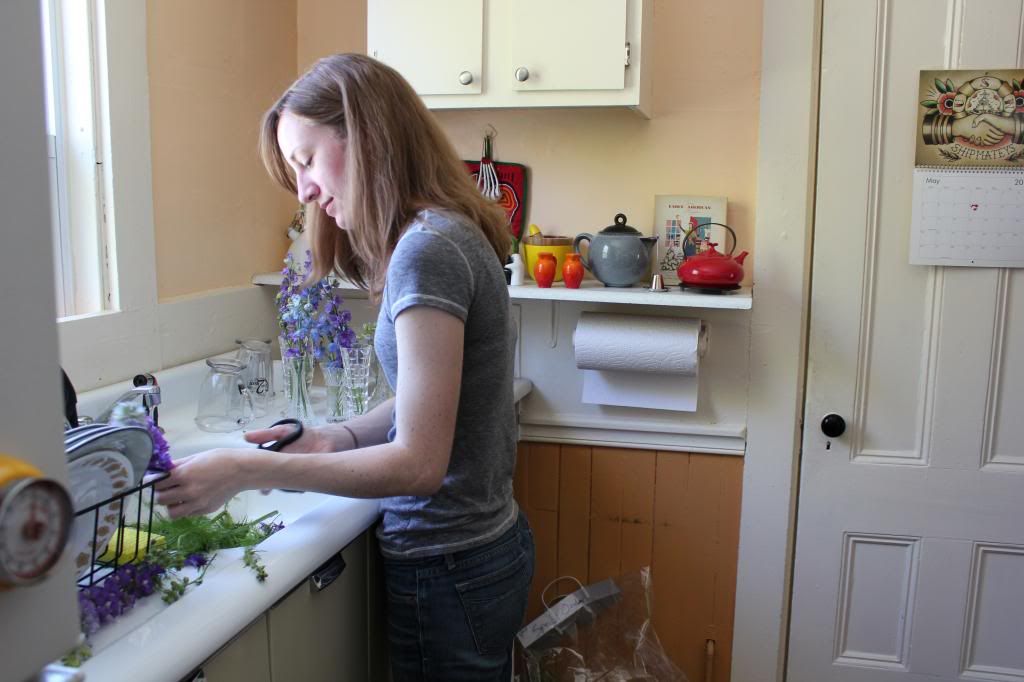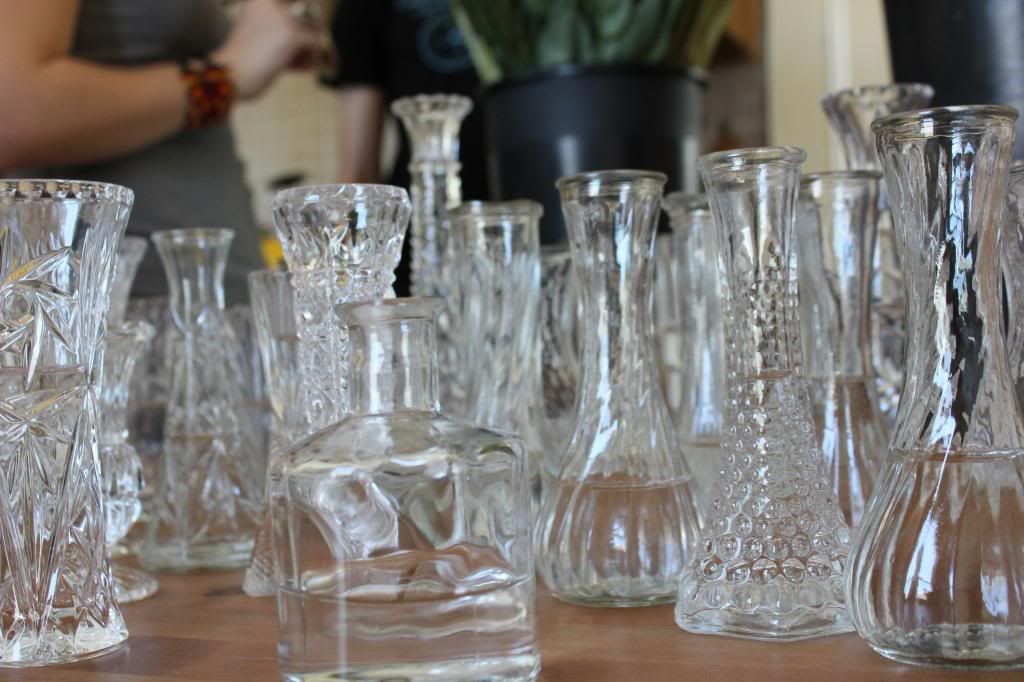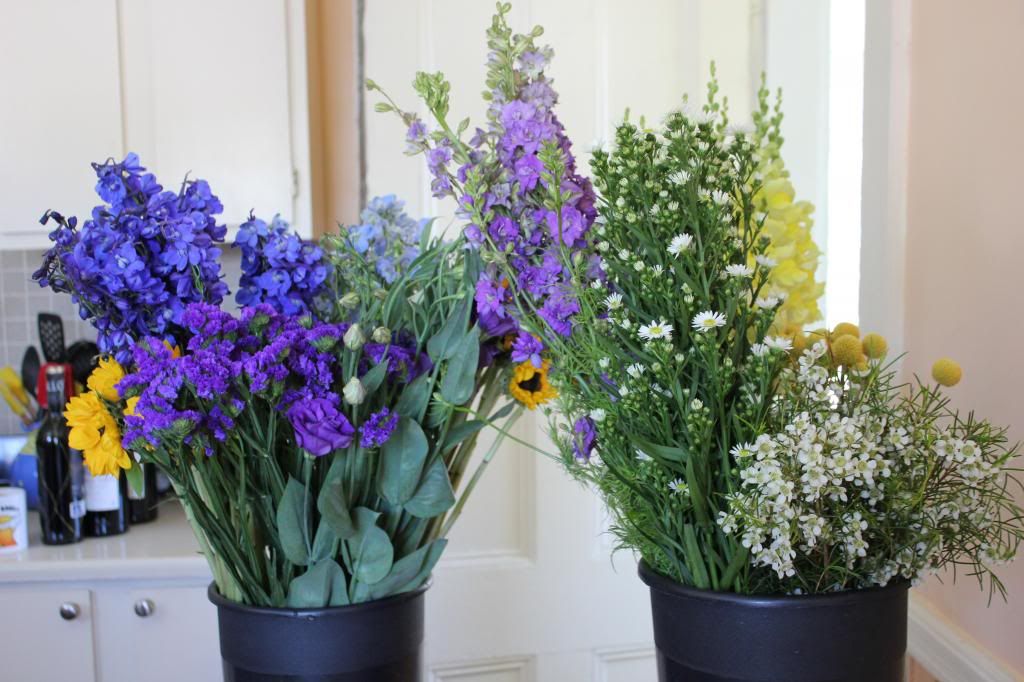 i was pretty pleased when my brother and his fiance laura had asked me to be a bridesmaid in their wedding. it was my first time being in a wedding, unless you count the time i was five and a flower girl (i think) when my grandfather remarried and i sat down in the aisle during the ceremony.... because i don't count that time.
i wasn't sure what being a bridesmaid really entailed but the maid of honor had been in numerous weddings so she kind of helped us all out a little bit. although, my new sister-in law was probably the most down to earth bride out there so us bridesmaids didn't have too much responsibility.
the day before the wedding a few of us got together and arranged the flowers for the centerpieces. laura had been collecting small glass vases during the whole engagement to use for the centerpieces. she ordered some beautiful wildflowers and we spent the morning before the wedding cutting and arranging all of them. don't they look beautiful?? laura had so many great ideas for the wedding and it all turned out perfectly.
side note: laura made many of the decorations herself for the wedding. she is super creative and had so many cute ideas!! i don't have pictures of them all because i was too busy enjoying the wedding ;) but once i snoop around for other peoples' pictures i will most certainly show off her work.