I am a huge fan of breakfast for any meal of the day. As I write this sentence, I am
really
having a hard time thinking of my favorite breakfast food. There just isn't a favorite. However, pancakes are high on my list. I've been thinking about my blog a lot lately and in a few months when I am back at home, I plan on sharing a lot more recipes. Not just breakfast recipes, but things I have been wanting to try and haven't, and some of my favorite recipes from my mother's kitchen that I really want to share. So I thought I would start off with this apple cinnamon pancake recipe that my dad and I tried a few months ago. I shared this as a
guest post
but I never actually posted it on my blog. I hope you enjoy!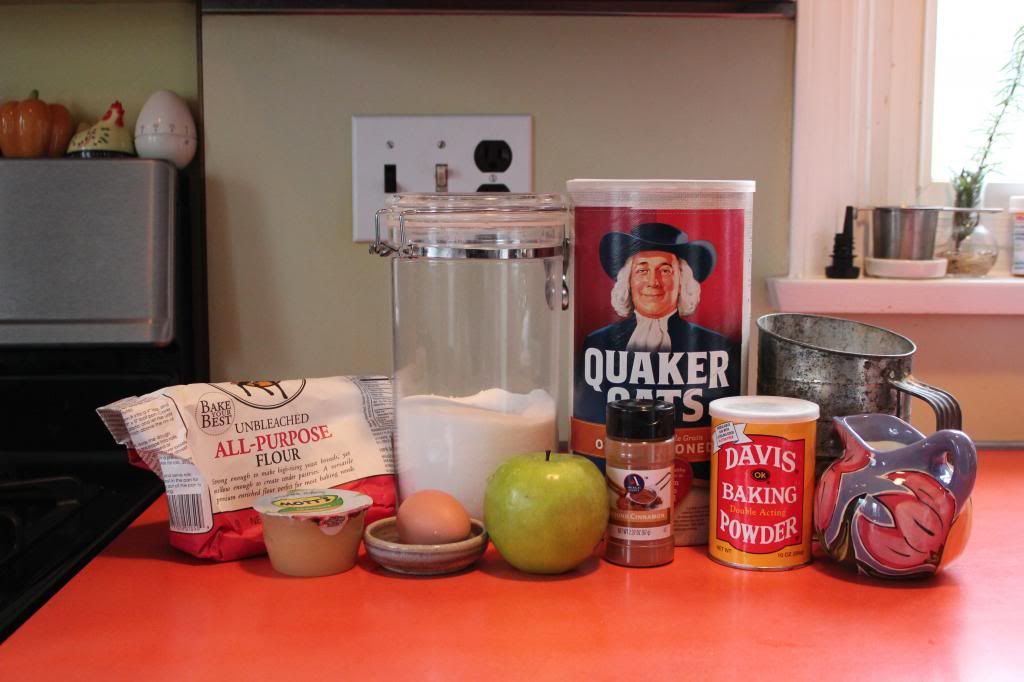 Here is what you need to make apple cinnamon pancakes:
1 cup of old-fashioned oats
1 cup of all purpose flour
3 table spoons of sugar
1 table spoon of baking powder
3/4 teaspoon of salt
1 teaspoon cinnamon
1.5 cups of skim milk
3 table spoons of vegetable oil (we used apple sauce!)
1 large egg
1 small apple (peeled and thinly sliced)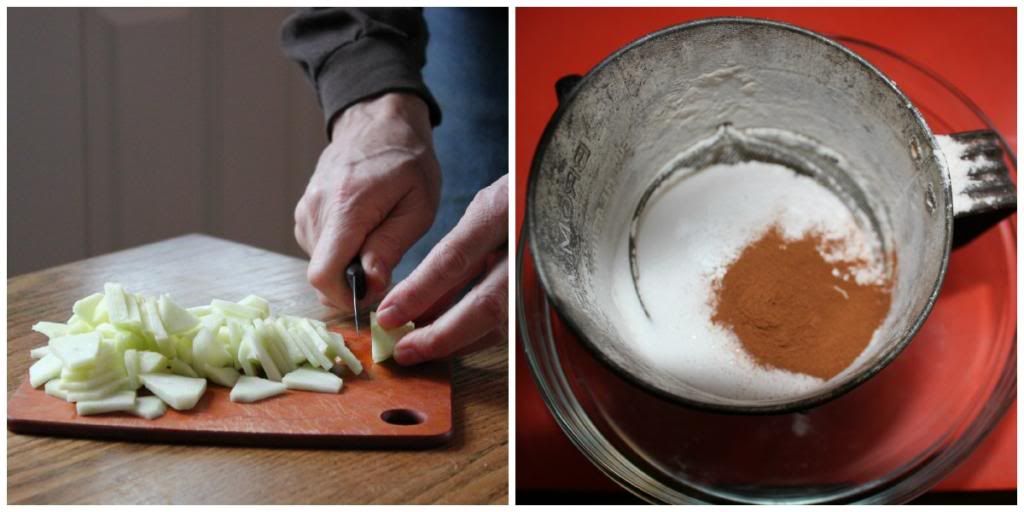 Combine all the solids together. We sifted them but you can also just stir them all together in a bowl.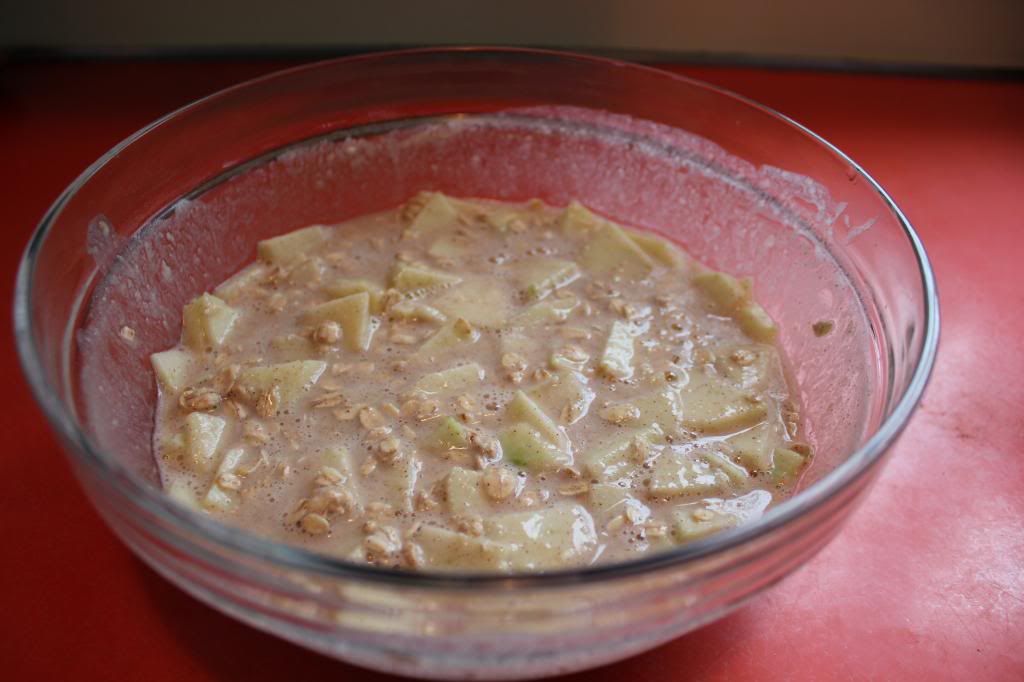 Beat the milk, oil, and egg until blended. Then pour the mixture over the dry ingredients and stir. Next, stir in the apple slices until everything is good and mixed together.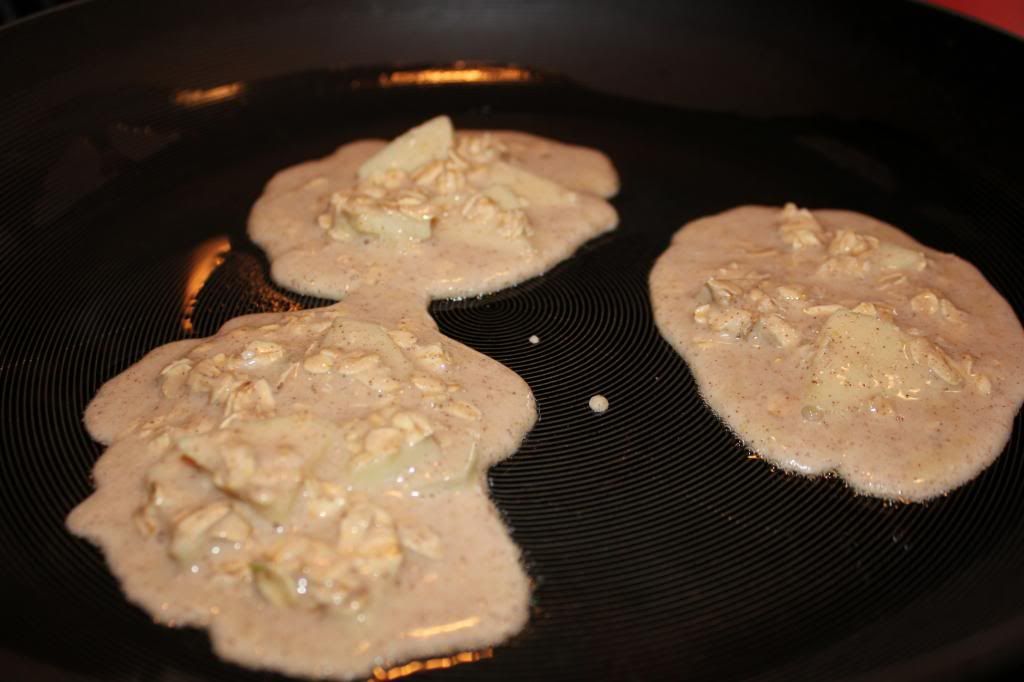 The batter will seem a little liquidy for pancake batter but thats okay! Then you just make your pancakes on low-medium heat.
This recipe is perfect for fall because so many of you have probably already gone, or are soon going apple picking and need a recipe that involves all of those apples waiting to be eaten. You'll have yummy apple cinnamon pancakes for breakfast (or any meal) in no time!
You can check out another pancake recipe I tried
here.